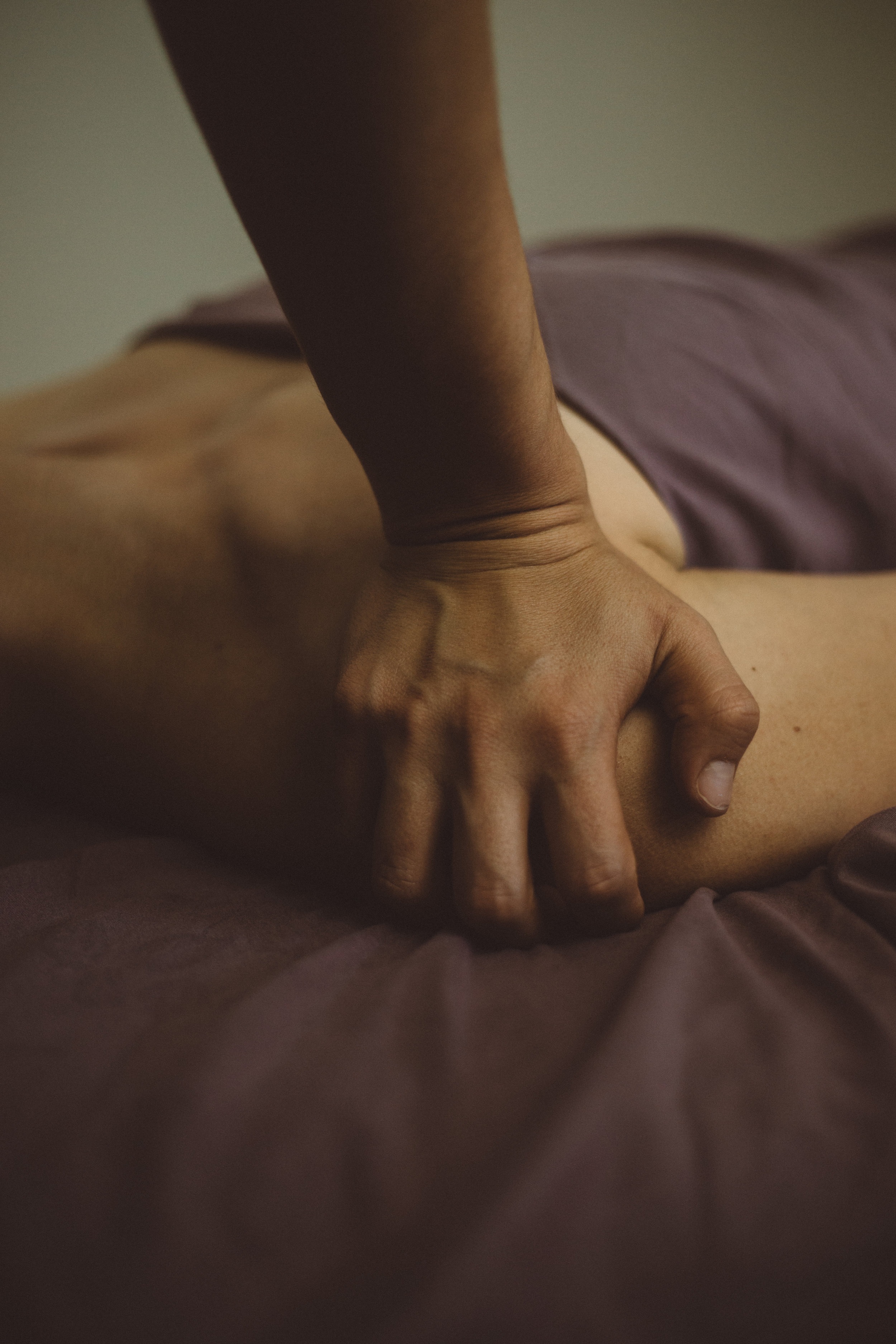 Swedish Massage
30/60/90 minute options
Price range
$25/$65/$85
Swedish massage is the most common type of massage therapy. It promotes relaxation and tension release due to stress and muscles tightness throughout the entire body. Exceptionally beneficial for increasing the level of oxygen in the blood, decreasing muscle toxicity, improving circulation and flexibility - all while easing tension. This therapy uses light to medium pressure, head to toe if you so wish. Make sure to let your therapist know exactly which areas you'd like more focus on or areas to avoid all together.
Deep Tissue Massage
30/60/90 minute options
Price range
$35/$75/$100
Deep tissue massage is similar to Swedish massage with focus and deeper pressure on specific areas of need and chronic muscle tension. This therapy uses medium to firm pressure head to toe if you so wish, with firmer pressure used on the areas of need. Deep tissue massage focuses on the deeper layers of muscle tissue and fascia, the protective layer surrounding your muscles bones and joints. It is also beneficial for breaking up scar tissues caused by injuries new and old.
Prenatal Massage
60 & 90 minute options
60 minute option reccommended for clients in their 3rd trimester.
Massage therapy through pregnancy is a wonderful choice for overall wellness and stress relief for expectant mothers. In addition prenatal massage relieves many of the normal discomforts experienced during pregnancy, such as headaches, backaches, stiff shoulders and neck, feet and leg cramps often caused from swelling. Laying on your side or the "Sideline position" is used with supportive, soft cushions and pillows to alleviate extra strain on the lower back and pelvic area when the pressure of massage techniques are applied. Through the second trimester, you may prefer to lie on your back with a small cushion or pillow placed under one hip/lower back to provide slight elevation to help avoid additional pressure. Every effort will be made to make you as comfortable as possible.
Massage Cupping
30 minute
Price Range
$20
Cupping therapy is an ancient form of alternative medicine in which your certified therapist uses special cups on your skin that create suction. The suction creates separation in the layers of your muscle tissue, helping to increase blood flow; which, break up blockages, scar tissues, and any other build up within your muscle tissue. This is a deep tissue service. For more information or feel free to ask your therapist as many questions as necessary to make you comfortable with this modality.
Massage Cupping & Deep Tissue
30+30 Minutes
Price Range
$70
Thirty minutes of deep tissue massage combined with 30 minutes of massage cupping. See individual services for a more detailed description of what each services has to offer.